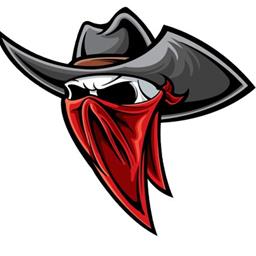 5/14/2022
Bandits Outlaw Sprint Series
---
BORN AGAIN, MALLORY A RENEWED SPIRIT AT HOT SPEEDWAY
Racing can be a humbling endeavor, filled with sensational highs, but also the lowest of lows. 2022 has been a rollercoaster of emotions for Blake Mallory.
But Blake understands that to be successful, you must persevere. And last night, the 6M team did just that.
Blake started fourth in his qualifying heat, pressuring race winner, Scott Evans, during the closing stages of the race. His second-place finish, combined with his passing points, would line him up third for the A Feature.
Austin Mundie led the field to the green and quickly established himself as the driver to beat, but Mallory showed good speed and poise throughout the Feature and put himself in position to steal the win coming for the checkered. It was a Blake Mallory revival!
In other news, Channin Tankersley made his first appearance of the 2022 season, driving for car owner Mark Zoeller. Channin stormed from 16th to fourth in the Feature after suffering a mechanical failure during his qualifying heat. And DJ Estes made his presence known, coming home in third, a season high for the driver out of Burleson.
Next up the Bandits Outlaw Sprint Series heads to Devil's Bowl Speedway on Saturday 5/28 and then on to Kennedale Speedway Park on Saturday 6/18.
Winged Sprints - A Feature 1 (Results): 1-Mallory.B 2-Mundie.A 3-Estes.D 4-Evans.S 5-Day.M 6-Tankersley.C 7-Estes.C 8-Baxter.B 9-Estes.C(III) 10-Ricketts.J 11-Reed.W 12-Reed.R 13-Townsend.C 14-Floyd.G 15-Simpson.K 16-Jenkins.J
FULL Race Results here; http://www.bosssprintcarseries.com/schedules/event/384561
Photo by Southern Sass Photography
---
Article Credit: Will Eggimann
Submitted By: Will Eggimann
Back to News