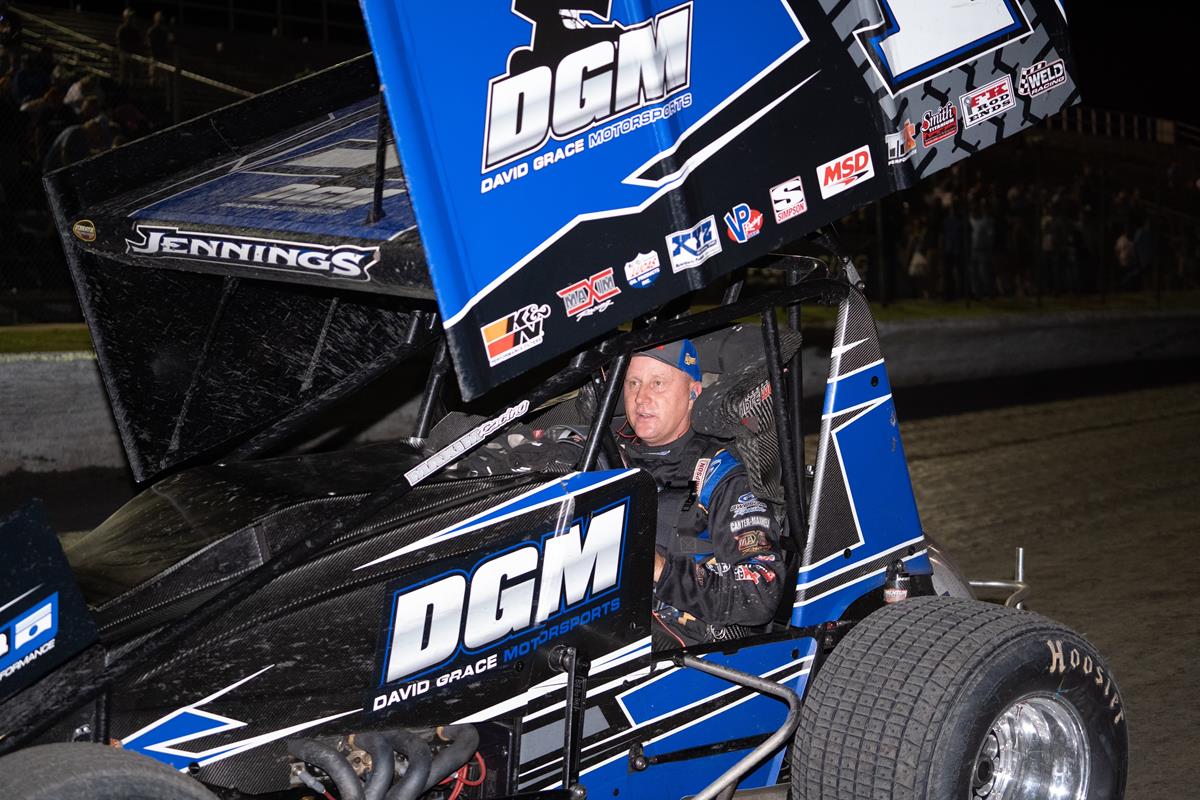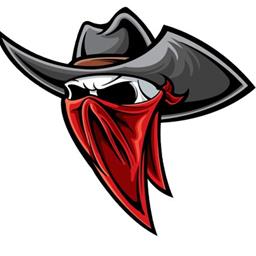 5/29/2022
Bandits Outlaw Sprint Series
---
JENNINGS CHARGES FROM 9TH AT DEVILS BOWL SPEEDWAY
Big track specialist, Danny Jennings, reminded us that trailers don't win races, after making the three-hour tow from Norman, Oklahoma, on a well-used flatbed. And the BOSS package continues to prioritize driver and setup over expensive HP.
Top qualifier, Martin Edwards, who showed good speed throughout the night, led the field to the green, but it was Casey Burkham, wrestling away the lead, in turns 1 and 2. Burkham would set a blistering pace early and opened a comfortable lead, followed by the 45 of Martin Edwards, and the 99x of Dalton Stevens. Meanwhile, the 1J of Danny Jennings, who started 9th, was methodically picking his way through the field.
On lap 13 Stevens took the lead briefly on the front stretch, but Burkham crowded the 99x off turn 2 and regained the lead. This allowed Jennings to move into 2nd. At this point the crowd was on their feet! Then on lap 19 the 45b of Burkham and the 1J of Jennings exchanged a pair of slide jobs. Jennings slid Burkham in turns 3 and 4, with Burkham fighting back in 1 and 2. Jennings caught Burkham's rear bumper as they exited turn 2 causing Burkham to spin up and off the racetrack. It was total pandemonium, with spirited battles all over the racetrack!
With 5 laps remaining, Jennings was able to stay out front and picked up his first BOSS win of the season. Austin Mundie, Blake Mallory, Martin Edwards, and Dalton Stevens rounded out the top 5. Casey Burkham and Austin Saunders picked up heat race wins earlier in the night.
Next up, the BOSS series heads to Kennedale Speedway Park on 6/18, Diamond Park Speedway on 7/2, and then on to Heart O' Texas Speedway on 7/8. Mark your calendars; make plans to join us!
Winged Sprints - A Feature 1 (Results): 1-Jennings.D 2-Mundie.A 3-Mallory.B 4-Edwards.M 5-Stevens.D 6-Doughty.T 7-Etzelmiller.M 8-Williams.C 9-Ricketts.J 10-Burkham.C 11-Day.M 12-Estes.C(III) 13-Merrell.M 14-Saunders.A 15-Moore.N 16-Jenkins.J 17-Baxter.B 18-Estes.C
FULL Race Results here; http://www.bosssprintcarseries.com/schedules/event/394026
Photos by Jamie Jennings and Nes-Nox Photography
---
Article Credit: Will Eggimann
Submitted By: Will Eggimann
Article Media
Back to News